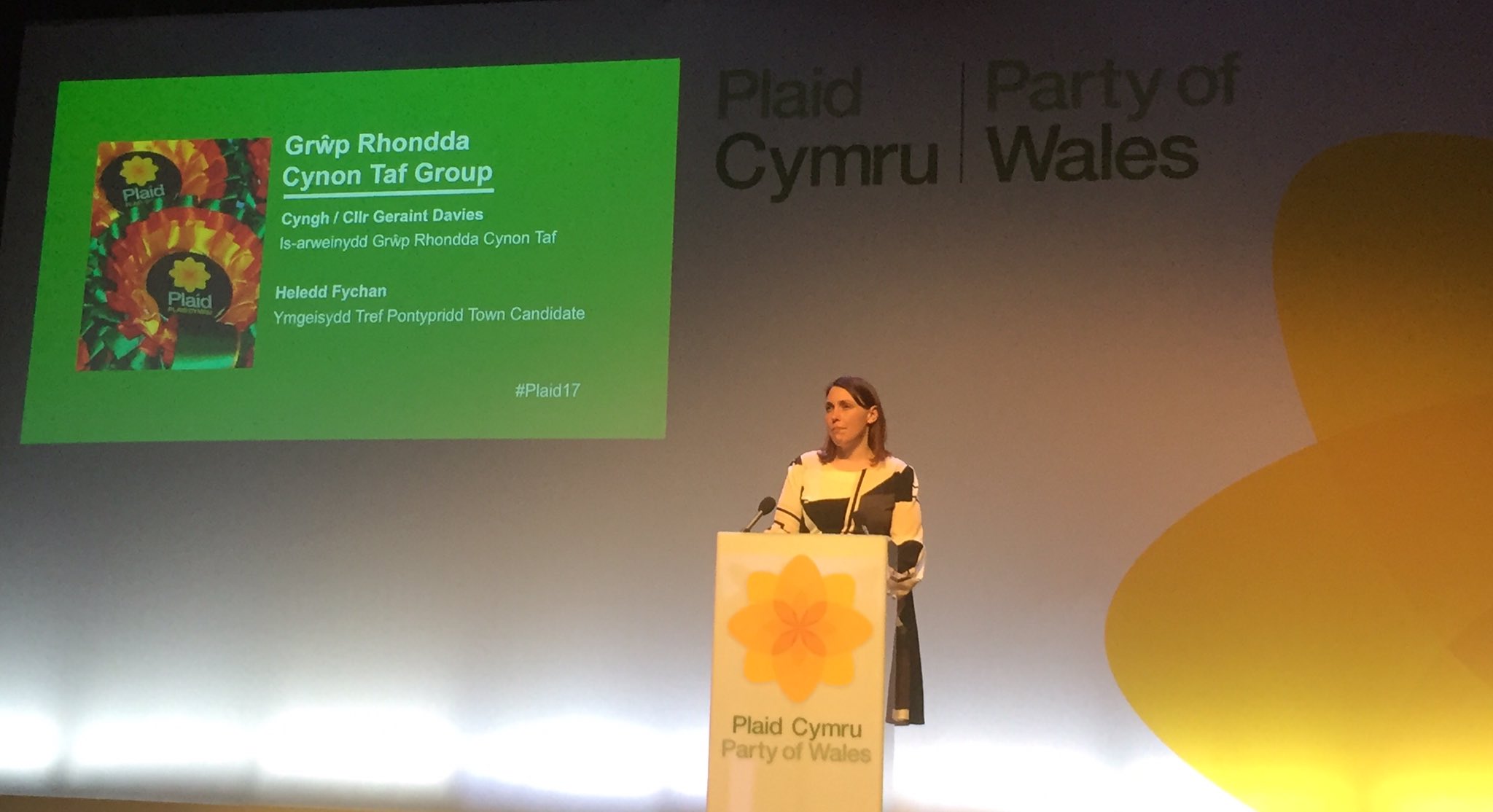 Plaid Cymru council candidate, Heledd Fychan addresses conference
"We will not accept that this is as good as it gets" was the message today from Heledd Fychan whilst addressing the Plaid Cymru Spring Conference in Newport.
She said that it is time that local authorities faced up to the challenges ahead and offered a clear vision towards the future.
Heledd will be standing for election in Pontypridd Town Ward as a Plaid Cymru candidate in May's local council elections.
As part of her conference address, Heledd Fychan said:
"When I've been out campaigning, people have told me time and time again that they're fed up with a broken system that doesn't work for them.
"Plaid Cymru's message is clear - we will make it work again for the communities and people our councils are meant to represent.
Heledd Fychan went on to outline her concerns about the impact of further cuts to public services as a result of Brexit:
"Once we leave the European Union, councils are going to be under even greater pressure. Within my own ward, one wonders if it would have been possible to raise funds to restore the hugely popular Lido without being able to access EU funding.
"There are hundreds of other smaller projects which make a significant difference to the residents of the town that could also disappear."
"I refuse to accept that this is as good as it gets, and want to be part of a Council that offers a vision for Rhondda Cynon Taf rather than one that spends its time 'managing' cuts."
Do you like this post?